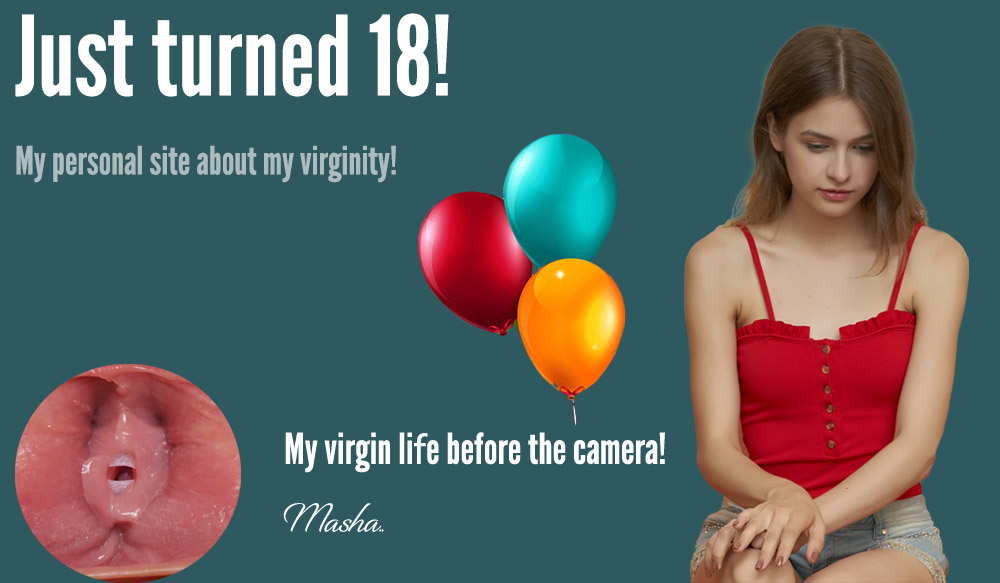 Hi! My name is Masha. I'm 18 years old and I'm from Russia. My girlfriend and my brother persuaded me to create my own personal website. I don't want my pictures and videos to be on any other websites. That's we have created my own website. My brother who is 21 years old is a videographer. He is shooting really professional videos.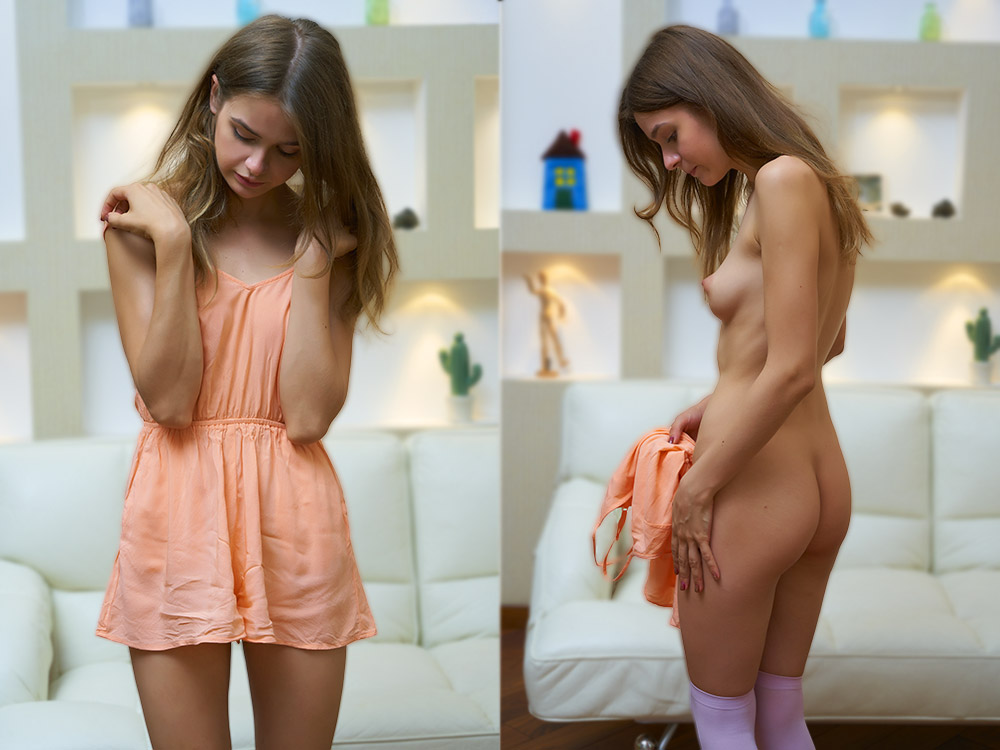 Once, when he saw me and my girlfriend kissing, he asked us jokingly to create us our own website :-) My girlfriend was so content to hear about this, that she immediately talked me into this idea. I'm a virgin. My brother thinks that such pure and chaste girls are very rare to find. That's why he believes in the success of my website. I know that my brother likes and adores me very much ;-)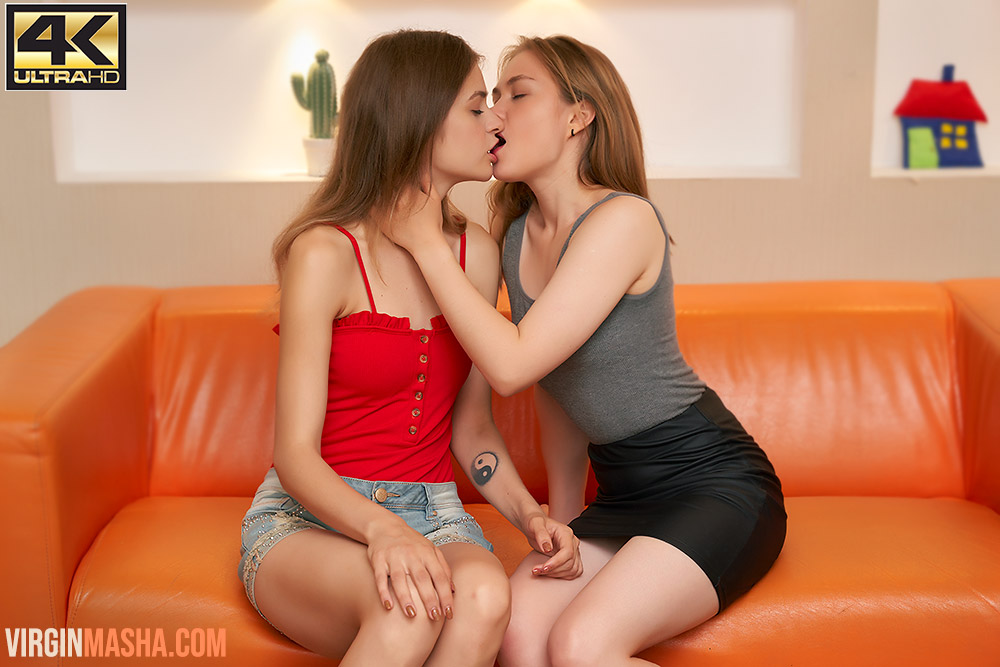 A few years ago when I was alone in the bathroom and I was taking a shower, I noticed him spying on me, so I called him, as I was very aroused then. He came in and stood right in front of me, and we began to kiss. Our cheeks were red from being overexcited. My brother took off his pants and his t-shirt. I saw his huge, stiff cock! Oh my god
... Read more >>>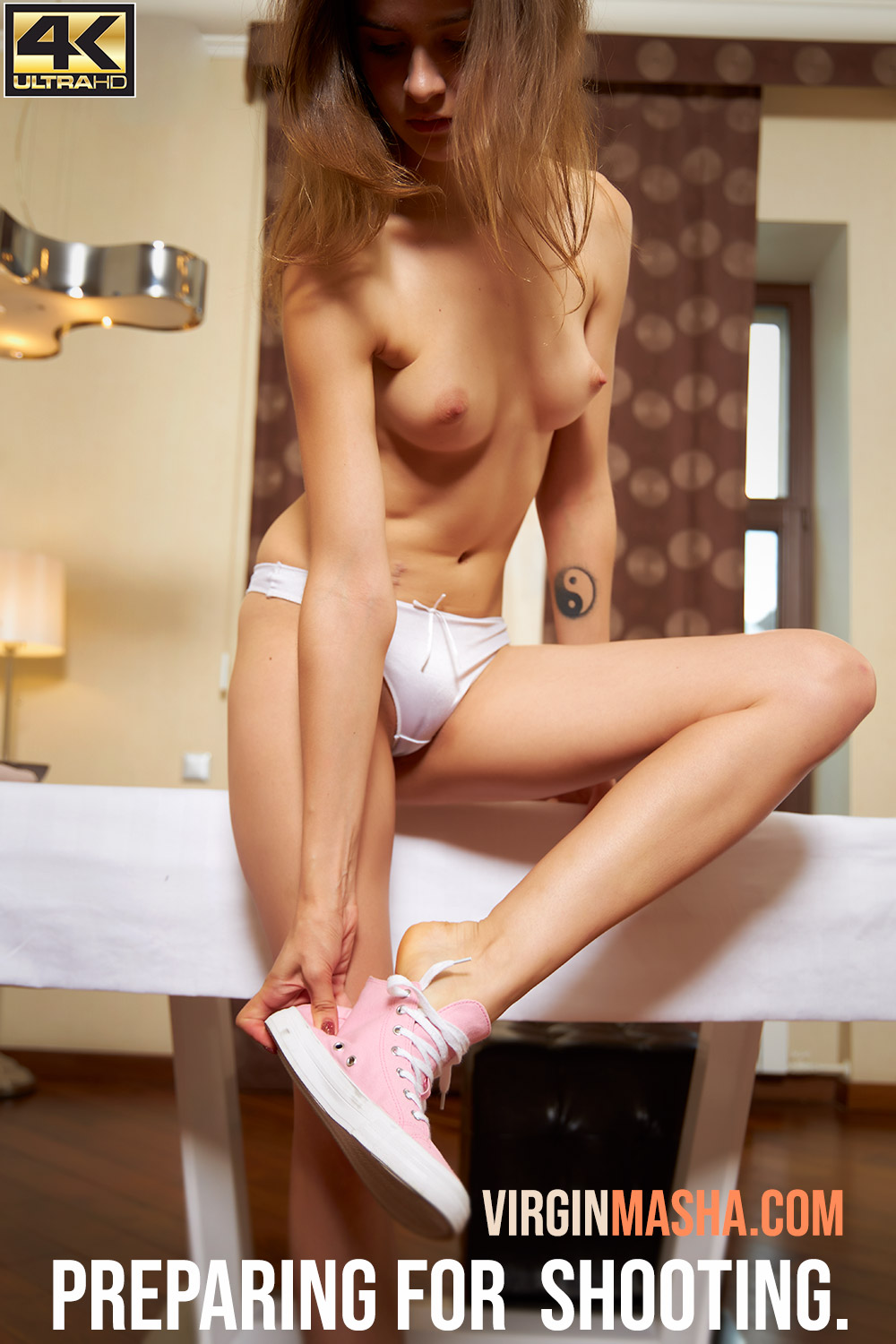 Now that we have decided to make a new website for me, today is the day when I will have to do new pictures for it, where I will be completely naked! I am shy, but it does interest me a lot. My girlfriend is helping me a lot.
The hardest part for me was, the moment when I had to show my hymen in front of a camera. I understood that these photos and videos will be available to everybody. Once I spread my legs and then my pussy lips, I imagined that thousands of men are looking in-between my legs. This was a really interesting experience.
My brother told me, that recording my first sex with my girlfriend would be a truly remarkable experience as well as the pictures of us during this process. We blushed from shame and laughed.. We agreed in silence.. Oh god! This was something unreal!
Because my girlfriend was more experienced, she was leading :-)
I don't have enough words to describe those hot and very arousing moments, when our wet pussy lips were touching each other and how she was using her tongue was moving on my clit.. For you it's better to watch us in 4K!! I, myself, watched it a dozen times and every time it made me unbelievably horny! My hand is always in my panties, and it's making me cum really fast..
We have decided that it will be really erotical if my girlfriend will be giving me a massage. She showed me a couple of videos and it looked really beautiful. We did it. Now there are two videos available of us!
My girlfriend's hands were so slippery that I had my virgin orgasms twice.
This day has finally arrived! I haven't even thought that we will be doing this.. While we were drinking coffee, my brother said, how about you, my little sister will lose your virginity with your girlfriend. There was absolute silence… Then I said: my girlfriend doesn't have a cock… Then we all laughed… My brother told me that it is possible to do it with fingers. This will be unimaginably amazing! We looked at one-another with my girlfriend and agreed ))) This was the scariest, but also the most exciting moment of my life… Starting to do it in front of a camera as well as in front of my brother would be unbelievably awkward and hard. We started to shoot the video and stopped around 10 times!! But then we have finally relaxed from hot kisses, and our heads became drunken. My girlfriends head got down to my virgin pussy and her wet tongue easily slid into my virgin pussy lips and she began playing with my hymen. I also cannot describe the feeling when her fingers slid inside my tight pussy and started tearing my hymen apart… It must be seen. Yes, we have recorded it in 4K and it is available for download on my website!
I'm giving a massage to my girlfriend...